Daybreak Youth Services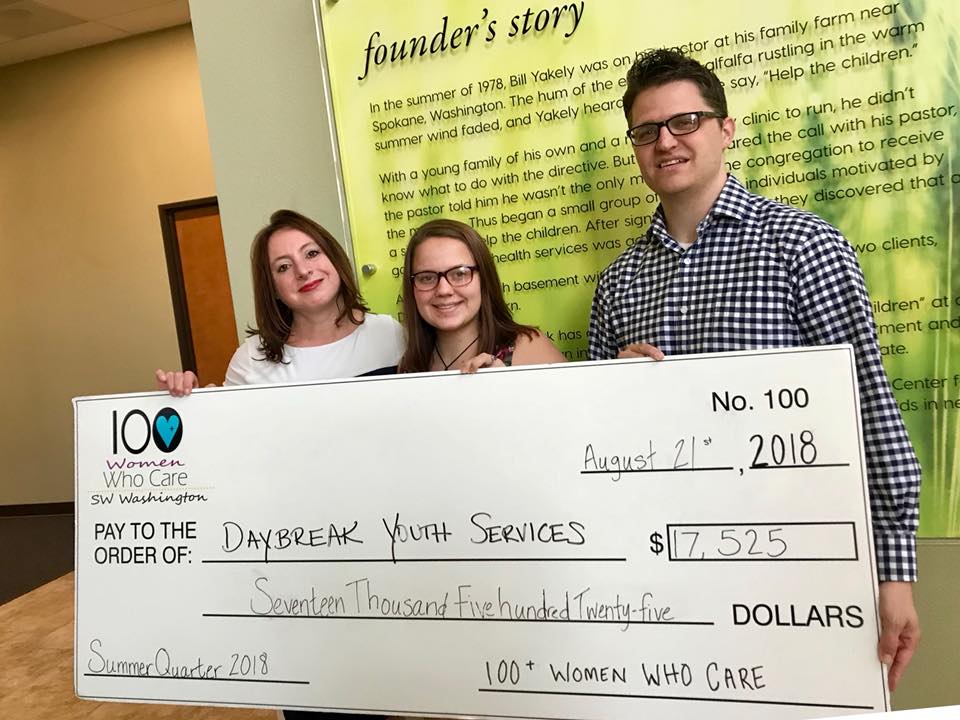 Last meeting's recipients, Daybreak Youth Services, implements 'Paths To Prosperity' program teaching clients how to have fun in a healthy, responsible manner and how to find entertainment without the use of drugs and alcohol. Pictured above are Annette Klinefelter, Mystical, and Mike Larson.
Join Us
Monday, October 22rd 6:00 PM - 8:00 PM
Heathman Lodge

7801 NE Greenwood Dr, Vancouver, WA 98662
6:00 PM - 7:00 PM Social Hour
7:00 PM - 8:00 PM Official Meeting
Click here for directions.