ROCKSOLID Community Teen Center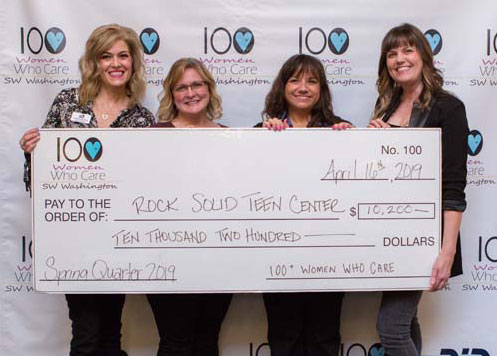 The
ROCKSOLID Community Teen Center
is a non-profit organization dedicated to providing safe, fun and engaging after school activities for 5th through 12th grade students. The Community Teen Center activities emphasize building healthy relationships in life skills, business skills, good homework habits, leadership skills, healthy eating, sports, the arts and community service.
The Center is open every day after school from 2:30 to 5:30 pm. Transportation is provided from most schools in the Battle Ground and Hockinson School Districts to the ROCKSOLID Community Teen Center where students can choose from a variety of activities that are supervised by staff and caring adult mentors.
View Past Recipients
Join Us
Tuesday, July 16th 6:00 PM - 8:00 PM
Three Brothers Vineyard and Winery

2411 NE 244th Street, Ridgefield WA 98642
6:00 PM - 7:00 PM Social Hour
7:00 PM - 8:00 PM Official Meeting
Click here for directions.